The Karikuy Peru Volunteer Program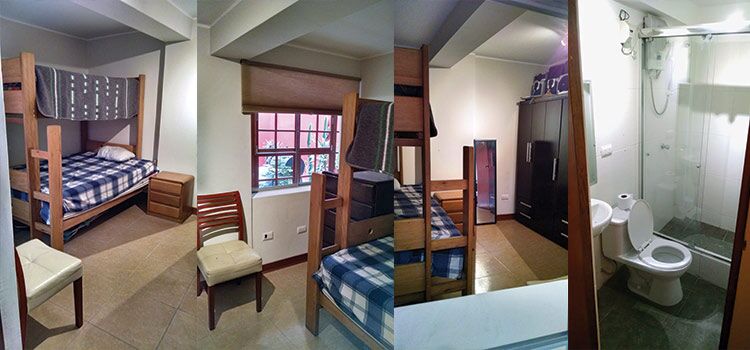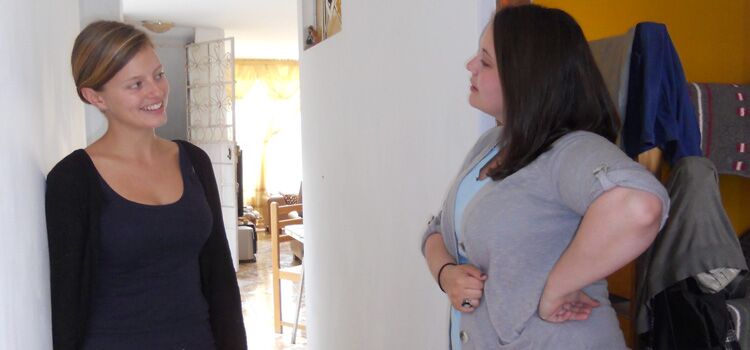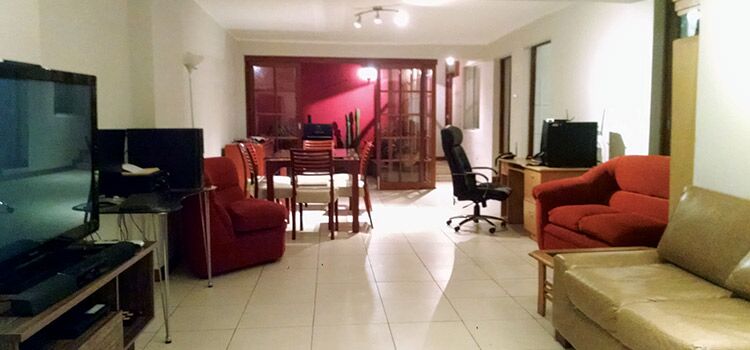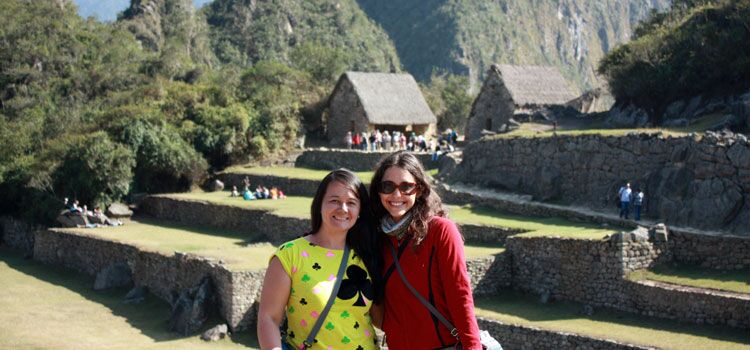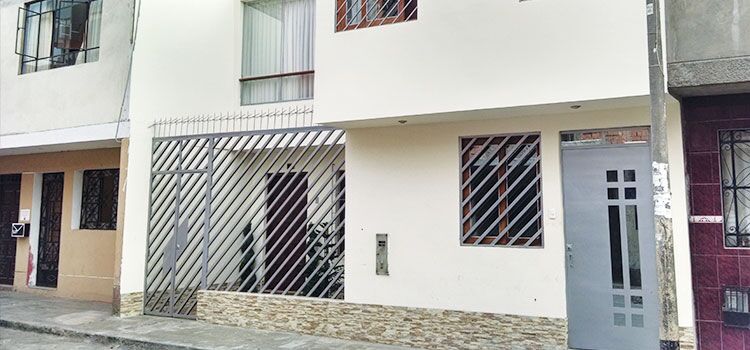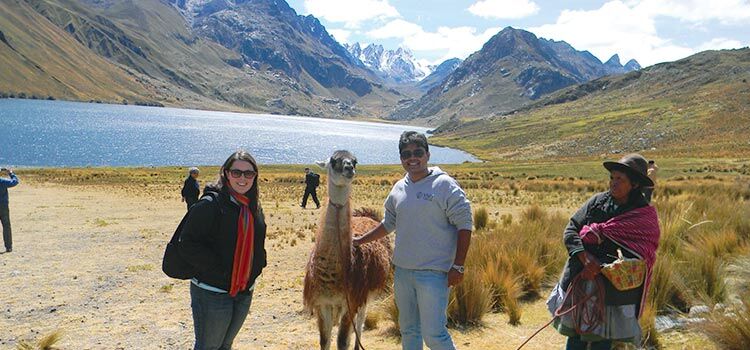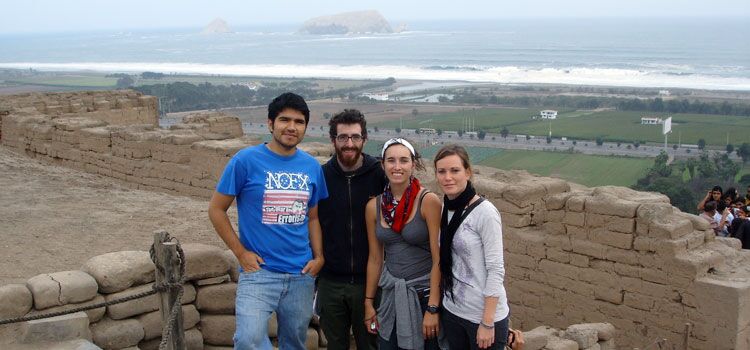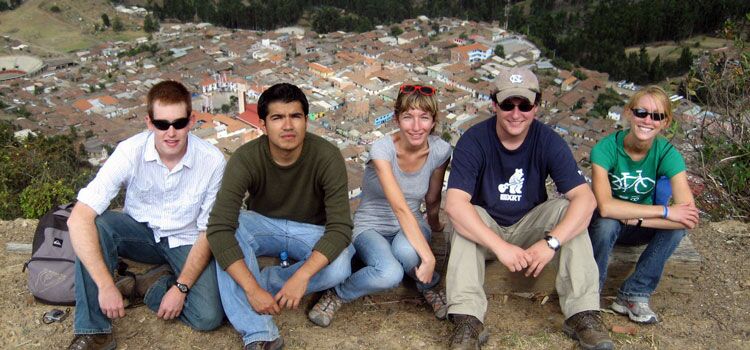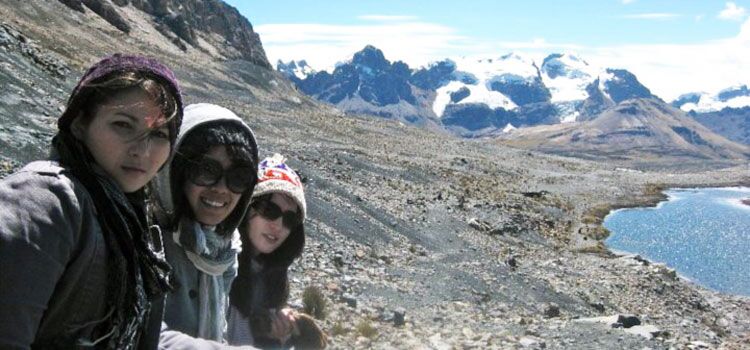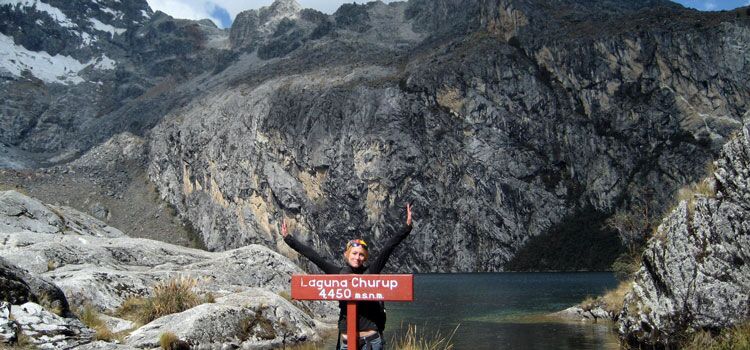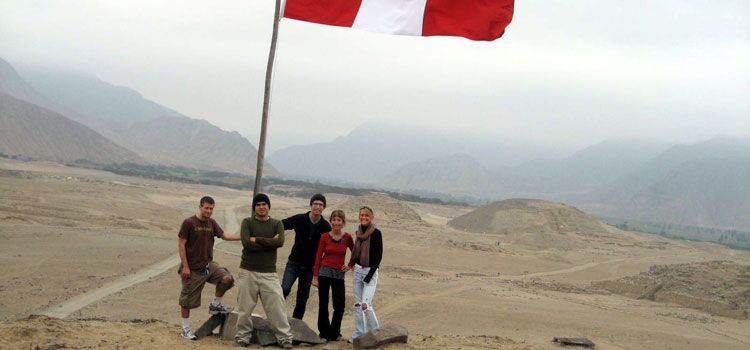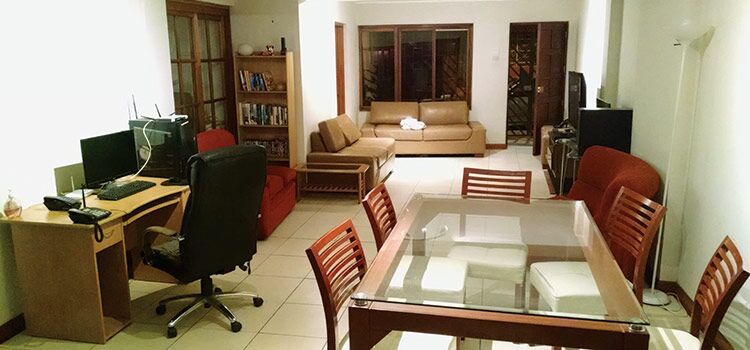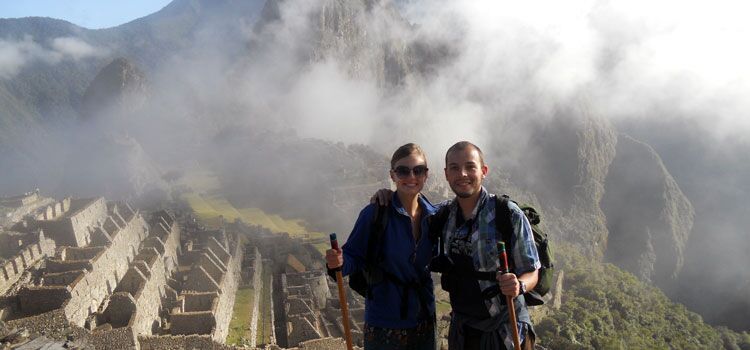 The Karikuy Peru Volunteer Program returns in 2023 after a brief break to improve the infrastructure to house more volunteers at a time. Our 2023 season begins in May with lodging at just US$70 a week!.
You will be expected to work Monday through Friday on our projects which include our travel blog, fundraising and running our Humanitarian programs. On the weekends you are free to travel throughout Peru visiting locations such as Machu Picchu and the Nazca Lines.
In addition to having the opportunity to live like a local, volunteers will receive help planning trips across Peru and be given special prices on services through Karikuy Tours Peru. This is great opportunity for bloggers and journalists as well as the passionate travelers who wants to have an in depth look at Peruvian Culture. We have includes more details on becoming a Peru volunteer below. What are you waiting for? Apply and become a Peru Volunteer today!
Apply
Details & Pricing
Directors Desk
Video
Apply
Peru Volunteer Application Form
Please be as descriptive as possible for your best chances to be included in our Peru volunteer program.
Qualified candidates will be contacted by email for an interview via Skype. Serious inquiries only please.
Details & Pricing
Location
Lima, Peru (Karikuy House)
Pricing
US$70.00 a week / US$10.00 per day
US$15.00 Transfer to Airport (one way)
Availability
May 2023 to January 2024, March 2024 to January 2025
Participation
We ask that you volunteer for a minimum of at least 2 weeks.
Includes
Lodging
Internet
Utilities, Water
Hot Showers
Discounted Travel
Weekends Off
Not Included
International / Domestic Flights
Meals
Toiletries
Work Expected
Travel Blogging / Photography / Video
Blogging Karikuy Blog
Humanitarian Work Kawsay
Fundraising
Requirements
Personal Laptop,
Digital or Mobile Camera
Internet Savvy (WordPress, HTML)
Social / Team Player Skills
Goal Oriented and Organized
Clean and Presentable
Adventurous
Program Description
Your goal as a Peru Volunteer for Karikuy is to gather as much information about the Peruvian culture in order to present fresh content for our blog and social media. As a volunteer it will be your job to update these mediums with subjects that peak your interest whether food, dance, art, music, travel, sports, politics or history, you will have the flexibility to explore topics that engage you.
This volunteer program can truly be a young writers dream and a perfect opportunity for bloggers and social activists to polish their skills. Peru volunteers will also have the opportunity to work on our organizations Humanitarian programs such as our Kawsay and Karikuy Aid Programs.
During your time in Peru your home base will be the Karikuy House. This home away from home is located in central Lima, 20 minutes away from the airport and 15 minutes away from the Plaza de Armas. The neighborhood is called Planeta, as traditional a neighborhood you can get in Lima, full of life and color, this neighborhood in Cercado de Lima was one of the first squatter settlements to be recognized by the government in the 1960's.
Fifty years later this neighborhood continues to enchant visitors from abroad who wish experience the real heart and soul of Lima. Festivals, concerts and parties are common throughout Planeta and surrounding neighborhoods.
Post Application
We receive many applications daily and it takes time to review them all. We will contact applicants within 2 to 4 business days after application is submitted. Please submit a detailed application as it will improve your chances of being accepted into our limited Peru Volunteer program.
Directors Desk
Volunteering in Peru from the Director's Desk
First off I want to thank you as a potential Peru volunteer for taking the time to check out our Peru volunteer program in Lima. As the director I want to give you some more insight as to what you can expect from the program and what a normal day working in Lima is like. Lima is an incredible city unlike any other, with plenty of great people to meet, incredible food to try and exciting places to visit.
I believe here at Karikuy we are giving travelers the best opportunity to explore a culture from the inside with this Peru volunteer experience. We look forward to reading all your applications and meeting some of you in Peru in the near future. Without further delay here's what you can expect from your first day or two living and working at the Karikuy House in Lima, Peru
You begin your journey by flying out to Peru where you land at Jorge Chavez International Airport. We'll be at the airport to greet you and help you change any currency. First stop is Karikuy House where you will meet your other volunteers and the place you will call home for your time with us.
Peru Volunteers are generally given your first day as a free day to settle in and meet your fellow volunteers, if it's early and you have they energy then we'll take you on a tour of the surrounding area. If it's a weekend we'll go out so you can experience Lima to see what you have gotten yourself into…no joke really your going to have a lot of fun!
The typical schedule of a Peru volunteer is as follows; the day begins at around 9am with breakfast. Afterwards you begin your day working on your assigned project, whether it be blogging, fundraising, research or planning your travels. As the director I'll answer any questions you may have regarding the projects, such as when blogs are due for publication and travel advice.
At around 1pm the volunteers head out for lunch, there are small restaurants eateries nearby serving meals that cost about $2 to $4. If you like to cook you can also prepare your own meals in the kitchen. After lunch we take some break time to let the food settle before we get into the long stretch of productivity. I find that a lot of volunteers like to stick around the house and do a lot of the work online, however it's up to you to decide how you want to gather information.
Perhaps you want to visit museums or interview people for your blogs, the way you go about gathering your information is up to you. The majority of the work you will upload to the Karikuy Blog will be done from 2pm to 7pm for dinner. The work day normally doesn't go any later then 9pm although you are free to work longer if you wish, some volunteer are more productive in the evening. After work hours you have time to socialize with the other volunteers, play video games, surf the web, watch TV or movie, or go out and explore Lima.
On the weekends our volunteers have the opportunity to travel throughout Peru, I would recommend visiting Cusco and Machu Picchu. For longer planned trips I am more then glad to give you a 3 day weekend and even a 4 day weekend depending on the location and the circumstances. I will also honor Birthdays and other Holidays that may be personal or religious. Depending on where you wish to visit, know that you will receive discounts through Karikuy Tours Peru.
All we ask is that while you are away you always carry a note pad with you to jot down information on locations, transportation, prices and news and write about your travels on our blog. All this gathered information is extremely valuable in order to help the Karikuy Blog grow, bring awareness to our aid programs as well as inform future travelers of useful information. When possible myself or our guides will accompany you on some tours, giving you even more expertise on certain locations and helping you with your information gathering.
What we are trying to build here at the Karikuy Volunteer program is information for other travelers and volunteers. Through the Karikuy Blog and our Humanitarian projects we hope to provide as much information as possible to the public to get travelers more involved in volunteering worldwide and exploring Peru as a local.
I hope I've given you a good picture of how volunteers can expect to spend their days during the program. I also want to add that parties and social events are very common so as to not make the program seem uneventful. Peruvians love to dance and have a good time and I am certain you will too.
Peru is a great place to volunteer, especially a place as diverse as Lima. Although this isn't your more traditional Peru volunteer program, please understand that you are doing a great service to people around the world who wish to know more about Peru, its culture and people.
Through your work and dedication we hope to create a colorful commentary on Peru with our Blog, and the opportunity of becoming a focal point on attracting more attention to the social and political issues that affect the country.
Depending on the success of this project (which is entirely up to the Peru volunteers, I could never do it all myself) Karikuy will choose to open similar projects for other South American countries in the future. For now I invite you to come to Peru to get to know the country and have the opportunity to share your experiences with the world.
Julio Cesar Tello
Director, Karikuy Volunteer Program Peru
Owner, Karikuy Tours Peru
Video
Our Peru Volunteer Reviews
I was a Peru volunteer with Karikuy for over 2 months in the summer of 2011. It was definitely one of the best and most memorable experiences abroad I've ever had! Because I am interested in archaeology, my work for the program consisted of researching different archaeological sites across the country and writing about them for Perupedia.
In addition to writing, I was able to explore Lima, and even travel to several different cities to see some of the sites I was researching in person! Perhaps the best part was being able to room with and meet so many people from around the world! Julio was an excellent host, and it was great to be able to learn about and experience Peru with the guidance of a native Peruvian!

If you're looking for an opportunity to practice your Spanish, visit some beautiful places, and immerse yourself in Peruvian culture, this is the program for you!
Kate Padula
June 2011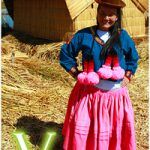 If you're looking for a unique way to explore Peru and experience it in a different light to the average tourist, then volunteering is the way to go. I found that researching and blogging for Karikuy gave me access to a truly authentic side of Peru, living amongst the locals and gaining an insight into how they live. Using Lima as a base, I spent weekends and any chance I could get travelling throughout Peru. Julio was a friendly, knowledgeable host who gave up his time to make sure us volunteers experienced Peru to the max.
Eleanor Tan
November 2010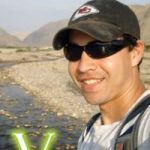 I was the Peru volunteer guinea pig so as to speak, though perhaps that's a bad analogy to use here since the guinea pig is often cooked for meals in Peru. My time volunteering with Karikuy was actually much more pleasant than that. The structure is set up so that you will really get out of the experience what you put into it.
One of my main draws to the program was experiencing a different culture and way of living. The people were friendly, the food was good, the sites are worth seeing, and the work environment is relaxed (and often more like a vacation). I stayed for a month, but easily could have stayed longer, if not for prior plans and plane tickets to travel elsewhere.
If you're looking for a unique way to experience Lima, the tourist options of Peru, as well as get unique insights into Peruvian living that the average tourist never sees, give the Karikuy Peru volunteer experience a go! Plus, all the while you get to work on the Perupedia project to help others learn about Peru. Who knows, maybe you'll see me back there sometime too.
Josh Lowe
September 2009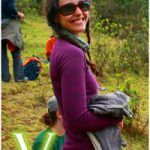 Volunteering with Karikuy truly lets you experience all that Peru has to offer. You can take the trek to Machu Picchu that isn't swarming with tourists, visit the country's lesser known sites and cities, and explore every aspect of your home base: Lima. After 1 month, I feel like I got a taste of everything here...the people, the landscape, the food, and yes, the pisco....and hope to one day be back for more!
Holly Brinkman
September 2010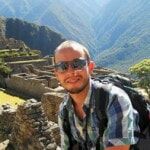 I volunteered at Karikuy for three weeks as part of a ten-month trip around the world, including four months in South America. Myself and my girlfriend Ania wanted something relevant to our careers in the media and found Julio through Volunteer Latin America (VLA). I enjoyed our experience very much.
I must confess that not everything about the placement was what I expected it to be, but if the last ten months have taught me anything, it's that almost nothing is as you expect it will be and you will have a better time if you go into things with 'a clean mental pallet'.
I found Julio to be welcoming and writing articles for Perupedia and blog posts for Karikuy was exactly my sort of thing! Living in the neighborhood of Planeta with Julio was also great. They were so generous and hospitable and I feel like I've seen the authentic Lima Peru that other backpackers don't see. It was also great to meet and socialize with other travelers during our stay.
Watching movies, playing video games and going out for dinners, drinks and tours in Lima was much more fun when shared with our new friends! As well as running the Peru volunteer program, Julio also booked our Inca Trail trek to Machu Picchu, as well as our flights from Cusco to Lima and our hostel in Cusco.
Julio and his associates were so helpful: for example Oscar who picked us up from the airport in Cusco and dropped us back for our return flight; and Bruno, our guide for the four-day trek to Machu Picchu, who was simply excellent.
Our week or so in Cusco is one of the highlights of my entire ten-month trip and it wouldn't have been the same without the organization and effort from Julio et al. We've already passed Julio's details on to several other travelers we've met in Colombia who are heading south to Peru. I say to you what I said to them: highly recommended!
Stuart Duggan
July 2011
The Peru volunteer programme at Karikuy is one-of-a-kind in the flexibility it provides. One works according to his area of expertise or interest - anthropology in my case - and contributes to Perupedia with the help of his or her personal knowledge and experiences.
Of course, said set of knowledge and experiences is greatly expanded by the truly immersive experience at Karikuy; one stays with a family in a Lima neighbourhood no tourist gets to see, marches off on excursions to the farthest corners of the country, and makes use of Mr Tello's travel expertise and contacts across Peru to make the most out of his stay.
In my four weeks with Karikuy I have scaled the heights of Marcahuasi, danced with Virgen del Carmen celebrants in the Sacred Valley, cheered amidst football crowds from local club matches to the World Cup finals, and had much, much more food than I probably should have.
In all, I recommend Karikuy to those looking for something beyond the run-of-the-mill straitjacket Peru volunteer programme, but who prefer instead a programme flexible to one's interests, schedule and skills.
Francis Sin
December 2010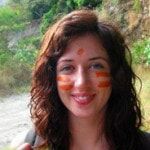 I had the unique experience of participating in the Karikuy Peru Volunteer Program for a solid 4 months, during which it became apparent to me that this was not your average volunteer experience.
The program offered me the unique opportunity to explore this beautiful country from a safe and welcoming home base filled with warm people, delicious food (which at some point became addictive) constant support from Julio and the other Peru volunteers and of course genuinely good fun.
The program has challenged me and what I thought I knew about myself, the world and the people in it. And now, having recently returned to Canada, I can definitely say that I've been motivated to continue my exploration of Peru in the near future. This would not have been possible without the Karikuy experience - the ultimate gateway for all that is Peru 🙂
Christina Baker
September 2010